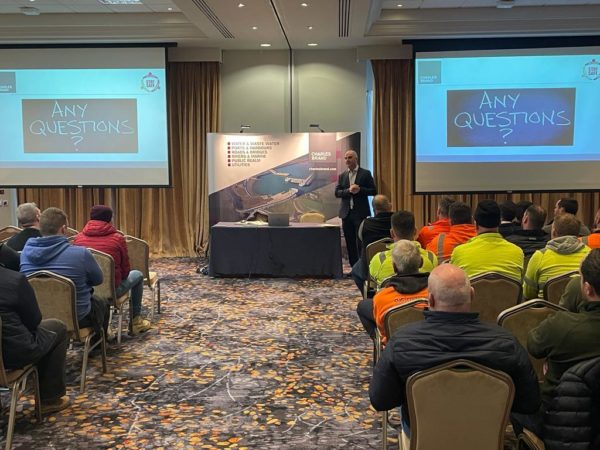 Charles Brand Ltd has commenced its rollout of the Construction Industry Federations HSEQ initiative #SafetyReboot2023. The month long health & safety initiative, Safety Reboot, is taking place throughout January.
The aim of the initiative is to encourage construction companies to stop work for about 15 minutes, once a week throughout January, to take time to focus on key areas of health and safety.
Pictured delivering his briefing to the Telecoms Division is Managing Director of Charles Brand, Niall McGill.