Lagan Specialist Contracting Group recognises that our people are our most valuable asset and that the provision of a safe and healthy working environment is integral to successful business performance and sustained growth. This is reinforced through our extensive occupational health provision and health and safety training programmes.
We strive to continually improve our health and safety management system through 3rd Party accreditation 'health checks' – OHSAS18001, CHAS and Achilles with the ultimate aim being ZERO harm to any person involved or affected by our activities.
Health & Wellbeing
Our number one priority is to safeguard the safety of our people and those who work with us which means caring about the wider health and wellbeing of our people and their families.
We are active members of the Health in Construction Leadership Group (HCLG).
Lagan Specialist Contracting Group are committed to the construction 2025 initiative set out by the HCLG which outlines a commitment to eradicate the thousands of cases of ill health and disease caused every year as a result of exposure to health hazards during construction work, as well as to address the growing incidence of mental ill health in our workforce.
The Health in Construction Leadership Group have produced some useful videos raising awareness of the issues that affect the workforce in construction.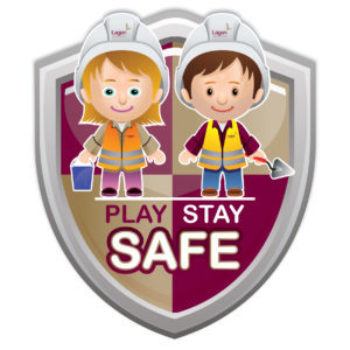 Play Safe Stay Safe Initiative
Whilst working in local communities we carry out safety presentations to local schools. We like to educate the local children on what works is going on in their local areas and also highlighting the dangers associated with construction works.