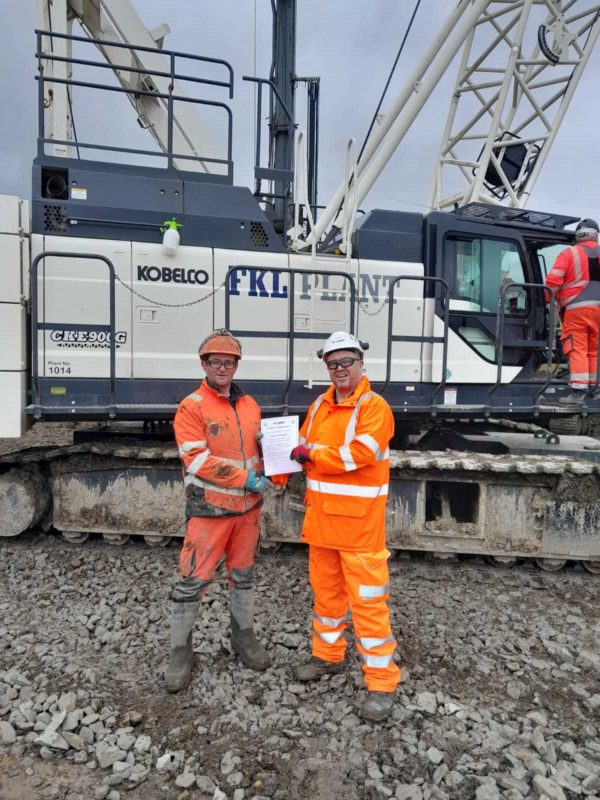 FK Lowry's ongoing commitment to HSEQ is reflected in the culture adopted by our safety and operations teams. As well as encouraging our teams to highlight potential risks, hazards and unsafe conditions, our teams regularly provide new ways of driving efficiencies and improving systems and procedures.
A recent example of this was at our recent St. Fergus Windfarm Project in Scotland. Our Piling Rig Banksman, Danny McKeegan highlighted that the Principal Contractor had excavated a large sump on the pile platform approximately 1m deep. This was within our designated restricted working area and close to where FK Lowry were completing piling works that day. There was potential for a member of FK Lowry's crew to fall into this excavation, resulting in injury and lost time. Danny subsequently placed pedestrian barriers around the excavation to prevent a fall. Danny's positive action on this project was commendable and was rewarded.
Pictured making a presentation to Danny is FK Lowry's HSEQ Manager, Alasdair Revie.